Fitting Into The Digital Revolution

It's the biggest new venue in the "smart tech" world – fitness trackers. There are wrist bands, iPhone plugin heart rate sensors, Smart-Scales that transmit your weight and other data to your cell phone via Bluetooth, and more.  If you're new to this freshly sprouted industry, you may be surprised how many options are already out there.
The Popular Choices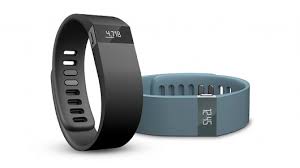 Perhaps the most popular of the fitness accessories would be the FitBit Flex. It's a rather simple bracelet that you wear like a watch – but instead of telling time, it tracks your movements. Curious how many steps you've taken in the past hour? FitBit knows. It'll give you a summary of your calories burnt, too – all directly through an app on your iPhone or Android.
It even rates your sleep quality, and has a vibrating alarm function to wake you up... If wearing it to bed isn't too creepy for you. These run about $100.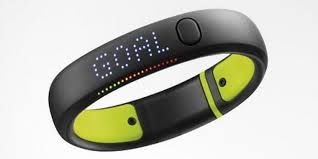 Another popular fitness tracking bracelet is the Nike FuelBand SE. It does everything the FitBit Flex does, as well as tell time – as a proper watch should.
This one also has a "Nike Groups" feature, wherein you and your workout friends / competition / rivals with iPhones can taunt… *eh-hem* motivate one another to go further and work out harder.
Want to have a 1 mile race against your pal 1,500 miles away? Piece of cake – and sorry, the tracker won't let you cheat either. The FuelBand SE runs about $100 as well.
These are just a couple of top contenders – there are dozens of wireless motion tracking options out there.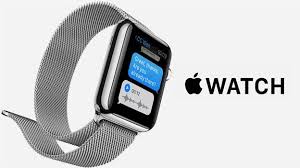 The latest greatest newcomers? Apple's iWatch is one to look out for. Coming early 2015, Apple is planning to launch "Apple Watch". Apple might not forgive you for calling it an "iWatch", but we and everyone else on planet earth certainly will.
In addition to acting as a slick interface into your phone – and telling time, believe it or not – the Apple Watch is planned to do much of what the above trackers do… But, in typical Apple style, it will supposedly go further and track everything you actually do, then use this information to suggest daily workouts and routines customized for you. A little too creepy for me, but to each their own.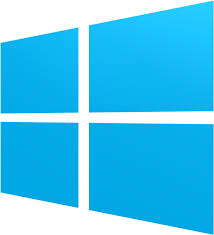 Not to be outdone, Microsoft has their own Smart Watch on the verge of release – they say, well in time for the holidays. Rumor has it, Microsoft's offering to the wearable fitness tech market will track your heart rate on top of everything else. Bonus points for the (tentative) magnetic charging dock it will connect to when not in use.
That's just the tip of the iceberg.
Think the above sounds incredible? You haven't seen anything yet.
Fitness trackers available now go well beyond wrist-bands. Want to track your steps REALLY accurately? Nike has a little module called the "Sensor" that clips right onto your shoe. It'll interface with your iPod too – in case you're not in the habit of hauling your smartphone around with you everywhere.
FitBit has an actual bathroom scale. It connects up and syncs your weight reading into your phone. Sounds like overkill, right? Maybe – the scale also calculates and syncs up your body fat percentage and BMI.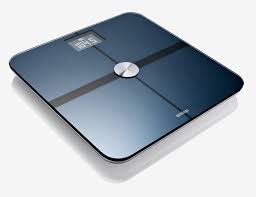 There's a wireless tracker for just about every purpose. Want to track your blood oxygen saturation while you're working out? There's a tracker for that. There's even a Smart water bottle now, which reminds you to drink from it.
So… How does this affect you?
One way that these little devices completely changed the world of fitness is that they are NOT machines designed to be used FOR exercise. Rather, you provide the exercise however you like, and they tell you how well you're doing. Whether you opt to track every possible figure and statistic during hard-core workouts, or simply use it to casually keep yourself aware of how much you are – or aren't – being active per day, the choice of which one to use all comes down to your personal preferences.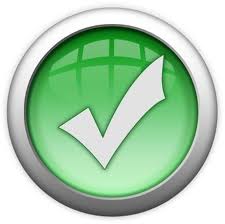 There are definitely advantages to having all this new data. For starters, those with existing medical conditions can now engage in exercise while monitoring vital data like heart rate, blood pressure and etc. Having a fitness tracker can be an active safety measure.
In a more general sense, actually seeing your data can also be extremely motivational. Exercise tends to be one of those activities that you DO, but then feel and see no results from immediately. And in our instant-gratification world, being able to quantify the work you've done and tally it up towards a larger goal can make all the difference.
On the opposite end of the spectrum of course, some people would prefer NOT to have all that data. For some, simply feeling healthy and liking who they see in the mirror every day is all they really want or care about. The rest is just meaningless numbers.
Bottom line? Gadgets don't FIX anything.
There is one crucial thing that will never change. Whether you buy a machine to exercise on, a bracelet to track your exercise – or hey, they even have a "Smart" bike now, so do both why don't you – the bottom line is that it is only going to WORK as much as you're willing to WORK IT.
The exercise bike isn't going to make you peddle it. The fitness tracker isn't going to make your stats improve. Those things have always, and will continue to be on you and you alone.
The good news though, is that if you're having trouble staying on track, there are more options now than ever before to help.
How did we do?

Rated 4.2 of 5 Stars by 168 readers.
Click one of the the 5 stars above to rate this article