What is a Modern Fat Farm for Adults?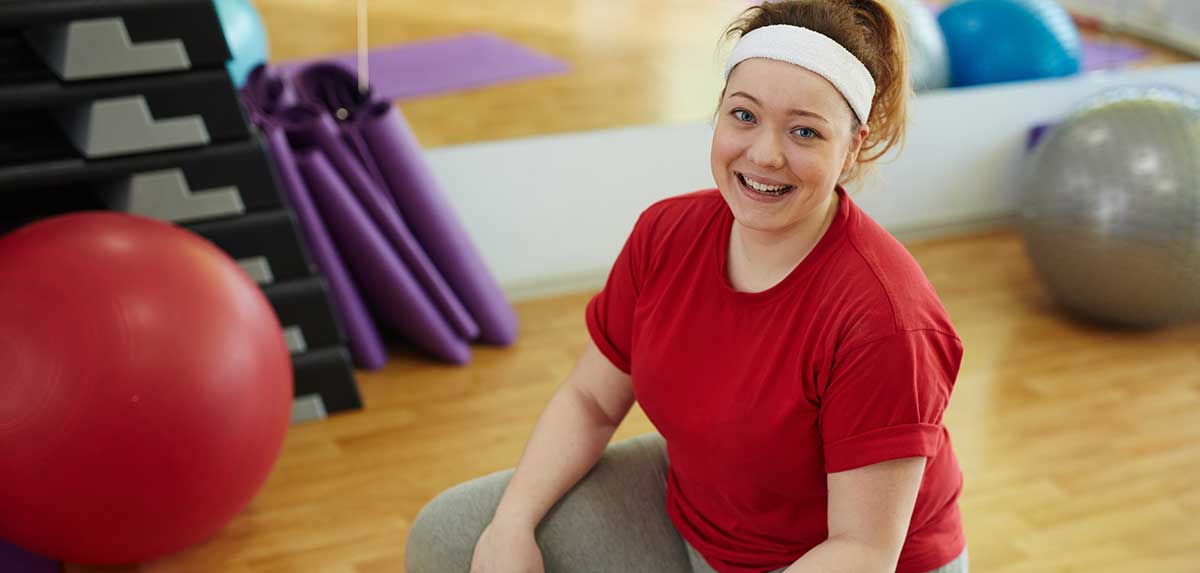 What is a fat farm?
Fat farms are residential weight loss retreats where overweight adults and seniors go to lose weight in a controlled environment.

Through accountability, exercise, controlled portions and healthy habit building, modern fat farms typically have predictable success rates and can often provide permanent results for clients.
The term 'fat farm' can be controversial.
To the younger crowd, fat farm is a somewhat derisive term. It may invoke images of obese youth and teens struggling to complete obstacle courses in a muddy back-woods campground, or perhaps even inspire imaginings of literal agricultural farms stocked with overweight people awkwardly shoveling fertilizer all day. 
For those of us who lived through the 60's, 70's and 80's, the term isn't as scorned. During our time, "fat farm" was just a term synonymous with weight loss retreats and health getaways. It was a place to go to lose weight - plain and simple. If anything, the more common term 'fat camp' holds those muddy backwoods images in our minds.
On thinking back, you may even recall Elizabeth Taylor's stay at a luxury fat farm in the 1970's. With golf, individually prepared luxury meals, mud treatments, spa time and more - it was anything but a teenage mud-soaked camp experience.
That said, fat farms have evolved signficantly since the 60's and 70's. 
Fat farms in history
Summer camps for youth have been around since the 1800's - but it wasn't until the 1960's that specialty retreats for adults began to take off.
Early adult weight loss camps catered almost exclusively to women, and often focused entirely on calorie restriction. This made for fast results on the scales, but the model quickly lost favor as former clients returned home only to regain the lost weight - often more, and in less time than it took to lose it.
Over time, most weight loss camps and fitness camps shifted to a sustainable, habit-building weight management model, and incorporated daily physical activity. 
This design helps clients focus on fat percentages and inches lost, rather than pounds on the scale - and helps them to maintain those results long-term. It proved to be the magic formula which successful adult fat camp and fat farm programs continue to operate by today.
With obesity percentages at an all-time high today, modern fat farms have become more relevant now than ever before.
What it's like
Offerings from modern fat farms are as varied as the people who attend them.
On the affordability side, there are budget 'ranch hand' programs in the desert where clients sleep in bunkhouses and learn to tend livestock.
On the other side of the scale, '5-star luxury spa' resorts offer pampering and service that you can only experience if you are - or are best friends with - a millionaire.
The most popular fat farm programs are aimed at the needs of the most common clients - adults over 40 looking to improve their health without spending their life savings. This means walking a fine line between enjoyable experiences, visible results, and affordable rates.
A typical day in the life at a fat farm program will almost always revolve around a fixed schedule. Exercise and activities may change from day to day, but the routine should remain consistent. Meals will usually adhere to a steady, calorie-restricted diet, and be eaten at regular times as well.
Adult fat camps and fat farms do vary on how controlled the environment is... Some camps for example, provide buffet style meals and let their clients sort the calories out on their own. Others put their campers in total lock-down, much like a youth camp. Some fat farm programs offer fitness activities in the same "take what you want" fashion, allowing campers to randomly walk in and join whatever class they prefer on campus - or do nothing at all and stay in their rooms.
The best fat farm programs ensure their clients' needs are met in a managed way and they are held accountable with structure and support - while at the same time treating them like adults.
The whole experience will usually be geared towards training your body and mind so you can carry these principles home with you and continue to see improvements long after you've left.
Fat farms and weight loss camps that don't keep this goal in focus have ultimately lost sight of the magic formula, and shouldn't be expected to stick around long.
How much does it cost?
The average weight loss camp or fat farm program is metered out in weeks, and they tend to run between $2,000 and $5,000 per week, per camper. This usually includes meals, training, acommodations, etc - but many fat camps charge extra for benefits beyond that scope, in an effort to keep their baseline rates competitive.
In cost comparison studies, more traditional "big name" weight loss programs cost substantially less - but they also take far longer to achieve equivalent results. While you might expect to lose between 5lbs and 16lbs during your first year with a household-brand diet program, weight loss camp clients can sometimes lose that much in their first 2 weeks.
Should you attend?
Have you tried a dozen diet plans without any positive or lasting results?
Do you constantly resolve to eat healthier, but then fall back into old habits?
Are you looking to lose a significant amount of weight, but don't know where to start or how to keep it off?
If you said yes to any of these questions, then spending a few weeks at an adult fat farm could be exactly the boost you've been looking for.
If you're looking for a healthy lifestyle change, reach out to Weight Crafters in beautiful Madeira Beach, Florida for a free consultation!
How did we do?

Rated 4.5 of 5 Stars by 4 readers.
Click one of the the 5 stars above to rate this article