#1 Weight Loss Camp for Adults & Seniors
For 15 Years Running
Fast Results, Friendly Team, Incredible Value
WE CAN HELP.
Whether you're looking to re-energize your body and renew your mind with a few weeks of fun activities and nutritious food, or you need help losing significant amounts of body fat during a longer stay with us, we'll be here to coach you, guide you, and support you in reaching your goals.
We've been helping adults and seniors from all walks of life improve their health since 2007 with our immersive weight loss programs, and we are the most experienced and trusted fitness and wellness retreat in Florida.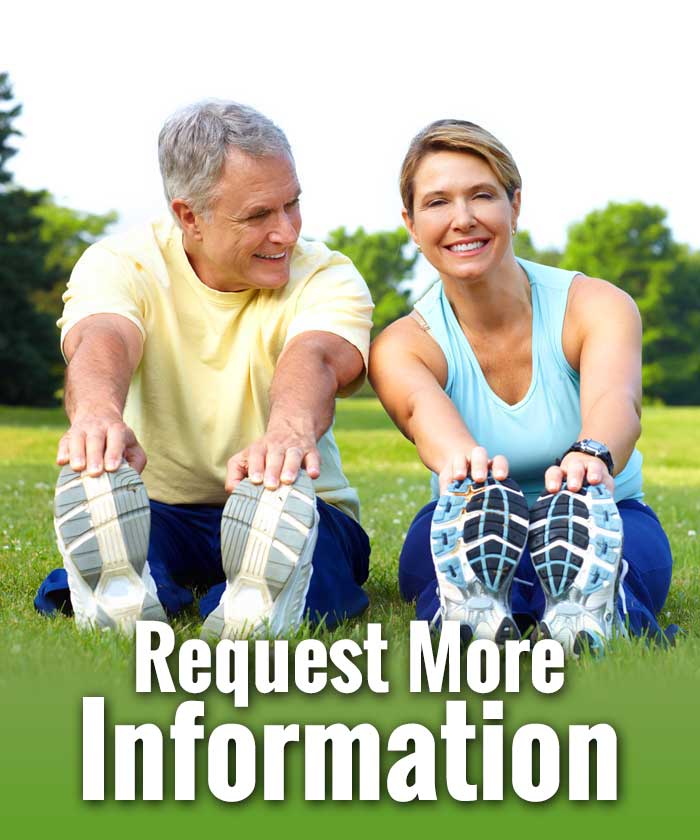 True Fire Fitness System ™
Simply put, we use a scientific nutrition and exercise program designed to maximize health results for all ages and body types. So you don't waste any of the energy and time you spend working hard in the gym.

Balanced Nutrition
Think "fat camp" has to mean being hungry and eating bland food? We don't! From a beautiful presentation to your very last bite, each meal is designed to benefit your fitness, wellness and weight loss goals.

Private Accommodations
When making a positive change, your surroundings matter. Cool, comfortable rooms, gorgeous views, and all the necessary amenities are sure to provide you with privacy, peace, relaxation and inspiration.
PROGRAM BENEFITS
A wellness program truly designed for transformation.


Mind: ADAPT
TO HEALTHY EATING
Control cravings and mindless eating with our nutritious, delicious, balanced meals, healthy snacks and proper portions. Learn nutrition basics and get set up for continued success at home.

Body: TRANSFORM
YOUR SHAPE
Lose fat, increase energy and transform your body with our systematic fitness retreat workout program. No 7 hours of training per day at this fitness camp! We work smarter, not longer.

Spirit: RECONNECT
WITH YOUR SPIRIT
Enjoy a balance of both hard work in the gym and personal time on your own! Heal your mind and spirit with free time for reflection, personal development, and plenty of sunshine.
WHAT OUR CLIENTS HAVE SAID...

I initially signed up for 4 weeks, as I had a substantial amount of weight to lose and just was looking to get a start on bettering myself. I ended up staying much longer, and losing almost 100 lbs! The trainers were fantastic - there were other people in the training session, but I never felt neglected. The food was delicious and the staff was knowledgeable and attentive to everyone's varying needs. I would recommend Weight Crafters for anyone no matter how much weight you have to lose. Very professional and caring team.
Samantha W

This is a fitness camp that delivers results. I went for two weeks looking for a lifestyle change. I lost weight and inches and gained strength. The trainers are goal-oriented and help you every step of the way. No matter your fitness level, they cater to you. I went from minimal exercise to exercising four hours a day. When I got home, I found that I was able to continue with the good habits I built with them. I highly recommend this camp. It was just the jump start I needed to get back into shape and live a healthier lifestyle.
Carrie B

I stayed for 12 weeks and lost almost 100 pounds. Going to this camp changed my life! When I first got there I couldn't hardly do 5 minutes on an elliptical. When I left I could crank out 2 hours no problem. I have before and after pictures if anyone would like to see the truth. The owner is there everyday and genuinely cares about the health and success of every single guest. his staff is awesome and supportive and they do a great job helping you accomplish your goals no matter what your fitness level is when you get there.
Nick C
What makes us different
We're so much more than a fat camp...


Amazing Location
Why settle for less when you can get fit and change your life on the white sands of Florida's sunny Gulf Coast?
Come enjoy our beautiful weather, friendly atmosphere, and everything Madeira Beach and the surrounding area has to offer.

Expert Staff and Support
We have the experience and training to help clients of all ages and fitness levels improve their health and change their lives.
Our staff understands that a true commitment to creating positive change will inevitably come with physical and emotional struggles. Let us encourage you and hold you accountable as you start down the path to a healthier lifestyle.

Our "Lifestyle" Approach
We know it's not easy, but getting in shape doesn't have to be complicated; it can even be fun. Let us show you the way!
Our residential setting gives you the comfort and privacy you need, and the structure of our program was designed with you in mind.
Step away from your current surroundings, triggers and comfort zone, and jumpstart a new, healthy, sustainable lifestyle that you love!
Powerful Results
No other weight loss camp, fat camp, fitness retreat or fat farm can match the experiences, results and value we provide.
As part of the True Fire Fitness program, you'll come to understand that simple, healthy food is delicious and satisfying. You'll learn how to continue with a realistic exercise program at home, and we'll get you set up for long-term success by showing you how to create healthy habits that'll last a lifetime.
© 2007-2023 Weight Crafters, LLC. All Rights Reserved.